categories
News
We now ship to Europe!

Read more here
Whitenergy 230V - 20V 2A, UK
(PSU 20V 2A CONN 5.5*2.5 MM)
(CLEARANCE)
Item condition: Opened item item inside still in pristine conditions
Quick Code: C-B855369

Manufacturer: Whitenergy

Mfr. Part Number: 05893-UK

EAN:




£5.00

£6.00 inc. VAT

Cash Back given if paying by DEBIT card or Bank Transfer -

Learn more




Image accuracy is not guaranteed.
Please do not rely on the image for your purchase
NOTE: the information below is provided for your convenience only and we cannot guarantee its accuracy. If necessary, please verify with us before purchasing
.
Whitenergy 230V - 20V 2A, UKAC Adapter 230V - 20V 2A, UK
Whitenergy dedicated AC power adapters successfully replaces the power adapter originally provided with your notebook when it gets broken or lost. We also recommend you to purchase a Whitenergy adapter as a spare source of power, which will make your life at work, in the home and at the office a lot easier. To make sure that you have selected the proper power adapter model for your notebook use the Finder searching tool on this our website.
shopping Cart
0.00
Total in cart:
0.00
Delivery:
0.00
Total ex.VAT:
News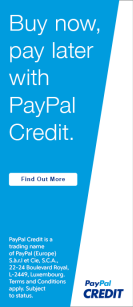 LambdaTek win the Queen's Award for Enterprise