categories
News
We now ship to Europe!

Read more here
Nanopoint SEASONIC S12II 500 WATT ATX PSU 12V 2.0/ EPS SILENT EFFICIENT UK
Quick Code: B83442

Manufacturer: Nanopoint

Mfr. Part Number: S12II-500

EAN: 4711173870180




This item is no longer available for sale.





Image accuracy is not guaranteed.
Please do not rely on the image for your purchase
NOTE: the information below is provided for your convenience only and we cannot guarantee its accuracy. If necessary, please verify with us before purchasing
.
Nanopoint Seasonic SII12-500Seasonic SII12 500 W PSU, Silent 12cm Fan
Features

- Multiple +12-V Outputs: Enhanced +12V current capability broadens utilization possibilities.
- Super high efficiency (up to 85%): Optimal solution for lower energgy consumption, noise & heat.
- Active power factor correction (99% PFC): Reduces line loss & power distortion.
- Double forward converter circuit design: Advanced topology for highest efficiency.
- Conductive polymer aluminium solid capacitors: Advanced ultra-low resistance, high temperature capacitors on the critical 12V rail.
- 12cm ball bearing cooling fan: Increases airflow & lifetime and reduces rotation speed and noise.
- Smart & silent fan control (S2FC): Smart thermal control to balance noise & cooling.
- Soft-mounting rubber cushions: Reduces fan rotation & vibration noise.
- Ultra ventilation (honeycomb structure) Minimized airflow resistance for maximum cooling.
- All in one DC cabling design: Supports PC, IPC, workstation, server & dual CPU systems.
- Universal video card support: Supports new PCI-E video card technologies.
- Universal AC input (full range): Plug & run safely anywhere in the world.
- Patented Easy Swap connector: Unplug the connectors easily & quickly.
shopping Cart
0.00
Total in cart:
0.00
Delivery:
0.00
Total ex.VAT:
News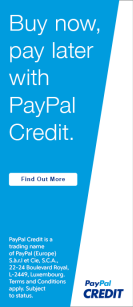 LambdaTek win the Queen's Award for Enterprise