categories
News
We now ship to Europe!

Read more here
Net Lynx Net-Lynx WR514R 4-port Wireless Broadband Router

(External)
Quick Code: B103542

Manufacturer: Net Lynx

Mfr. Part Number: WR514R

EAN:




This item is no longer available for sale.





Image accuracy is not guaranteed.
Please do not rely on the image for your purchase
NOTE: the information below is provided for your convenience only and we cannot guarantee its accuracy. If necessary, please verify with us before purchasing
.
Net Lynx IEEE 802.11g Wireless AP RouterIEEE 802.11g Wireless AP Router
General Descriptions
WR514R2 is a full-featured wireless broadband router that establishes wireless connection from AP then provides direct connection to local area network or individual PC with build-in 4-port switch. WR514R2 uses advanced Realtek broadband router chipset with on board Realtek wireless LAN chipset solution provides complete set of industry standard features for high-speed Internet access. WR514R2 offers easy installation and cost-effective connection for corporate, SOHO and residential users.

WR514R2 wireless broadband router provides maximum transfer rate up to 85 Mbps from WAN to LAN, 100 Mbps from LAN to LAN and 11/54 Mbps through wireless channel. WR514R2 provides password protected configuration function guarantees the best security on CO settings. No need user intervention. Included DHCP server assigns IP addresses to all workstations on your LAN.

This product is made in ISO9001 approved factory. WR514R2 Wireless Broadband Router complies with FCC part15 regulations and CE approval.

Features and Benefits
- Maximum transfer rate up to 85 Mbps from WAN to LAN, 100 Mbps LAN to LAN and 11/54 Mbps through wireless channel enables High-speed access to ISP or corporate network.
- Friendly GUI Configuration and Management software.
- Supports IEEE 802.3 full duplex flow control.
- Built-in DHCP server automatically assigns IP address to all workstations on your LAN.
- 802.11b/802.11g provides WEP Encryption, WPA, WPA2 and SSID functions for security purpose.
- Supports MAC filter, Client filter, URL and IP filter blocking and Hacker pattern detection.
- Supports ALGs (Microsoft NetMeeting, MSN Messenger, Windows Media Player, DirectX 8.0, PPTP pass through, IPSec pass through, FTP, ICMP, SMTP, POP3, DNS, Telnet, HTTP, HTTPS, H.323, SIP, Real Audio, CuSeeMe, AOL, and Games).
shopping Cart
0.00
Total in cart:
0.00
Delivery:
0.00
Total ex.VAT:
News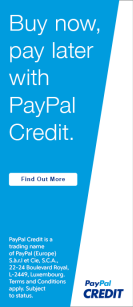 LambdaTek win the Queen's Award for Enterprise