categories
News
We now ship to Europe!

Read more here
LCDTV,42",720p/1080i/1080p,4000:1,8ms,550cd/m2,1920x1080,Freeview,2xHDMI,2xSCART,RGB,Component+more,Speakers,Gloss Black,12Mths
Quick Code: 1381282

Manufacturer:

Mfr. Part Number: 42PFL7662D/05

EAN:




This item is no longer available for sale.





Image accuracy is not guaranteed.
Please do not rely on the image for your purchase
NOTE: the information below is provided for your convenience only and we cannot guarantee its accuracy. If necessary, please verify with us before purchasing
.
Philips 42PFL7662D - 42" LCD TV - widescreen - 1080p (FullHD) - HD ready - high-gloss black

With this TV you can now enjoy the benefits of digital TV, Electronic Program Guide and digital quality content. At the same time, you can also watch superb pictures with Pixel Plus clarity and details.
Product Description - Philips 42PFL7662D - 42" LCD TV
Product Type - LCD TV
Diagonal Size - 42" - widescreen
Dimensions (WxDxH) - 105 cm x 26.5 cm x 74.9 cm - with stand
Weight - 32 kg
Colour - High-gloss black
Country Kits - United Kingdom, Ireland
Digital Television Certification - HD ready
Resolution - 1920 x 1080
Display Format - 1080p (FullHD)
Input Video Formats - 480p, 720p, 1080i, 480i, 576i, 576p
PC Interface - HDMI
Technology - TFT active matrix
Progressive Scan - Yes
Image Aspect Ratio - 16:9
TV Tuner - 1x analogue, 1x digital
Digital TV Tuner - DVB-T
Analogue TV Tuner - NTSC, PAL, SECAM
Multi-channel Preview - Double screen
Features - Clock, Active control, Dynamic Contrast, 3:2 pulldown compensation, anti-reflection coating, 2:2 pulldown compensation, sleep timer, Colour Transient Improvement (CTI), Luminance Transient Improvement (LTI), Contrast Plus, Smart Picture Control, Smart Sound Control, Pixel Plus 2 HD
Sound Output Mode - Stereo
Speaker System - 2 speakers
Sound Effects - Dynamic Bass Enhancement (DBE), Incredible Surround
Stereo Reception System - NICAM
Remote Control - Remote control - infrared
Power - AC 230V ( 50/60 Hz )
shopping Cart
0.00
Total in cart:
0.00
Delivery:
0.00
Total ex.VAT:
News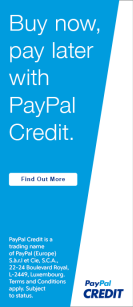 LambdaTek win the Queen's Award for Enterprise