categories
News
We now ship to Europe!
Read more here
Samsung WIS12ABGNX WLAN 300Mbit/s

(Samsung Wireless Dongle)
Quick Code: 2485022

Manufacturer: Samsung

Mfr. Part Number: WIS12ABGN/XEC

EAN: 8806071906140




£28.22

£33.86 inc. VAT

Cash Back given if paying by DEBIT card or Bank Transfer -

Learn more




Image accuracy is not guaranteed.
Please do not rely on the image for your purchase View

Samsung

Showcase

NOTE: the information below is provided for your convenience only and we cannot guarantee its accuracy. If necessary, please verify with us before purchasing
.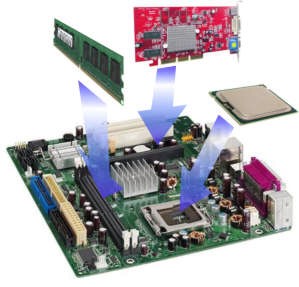 Are you a System Builder?

Assemble your PC and verify component compatability with our FREE online PC Designer Tool!
Samsung WIS12ABGNX WLAN 300Mbit/sWIS12ABGNX Wireless LAN Adaptor
A new world of wireless connections

- Connect to the internet and other devices easily
- Stream content from phones, cameras, PCs and more
- Extend signal range using included extension cable
- Link your entire entertainment system with Smart Hub

Take the easy step to more and better connections. The Samsung WIS12ABGNX Wireless LAN Adaptor lets you connect your Samsung TV, home entertainment system or Blu-ray player to the internet. Thanks to Smart Hub, you can also link all your entertainment devices for easy and versatile control. You'll also be able to stream content from compatible mobile phones, Note PCs and digital cameras using AllShare.

Enjoy a greater wireless connection

Expand your wireless range and signal by connecting the dongle to your Smart TV. The Samsung wireless dongle is the easiest way to connect to not only the internet but also your DLNA-certified multimedia devices. It keeps your home entertainment system connected with simple controls and doesn't require other software. And to increase the wireless range and strengthen the signal, connect the dongle to the Smart TV with the included extension cable. Make the jump to easier connectivity that gives you more.

Transform to smarter TV connectivity

Use the LAN adapter to wirelessly access content for your Smart TV from the internet or from your digital camera, mobile phone, Note PC or other DLNA-certified multimedia devices. It communicates with your Smart Hub and links instantly with all elements of your Samsung home-entertainment system, giving you complete and easy control. Supported by the latest wireless LAN protocols - 802.11n, 802.11a, 802.11b and 802.11g, as well as DLNA 1.5 – easily access and connect to Samsung's AllShare™ and directly stream content from devices to your TV.
Transform to smarter TV connectivity
shopping Cart
0.00
Total in cart:
0.00
Delivery:
0.00
Total ex.VAT:
News
LambdaTek win the Queen's Award for Enterprise