categories
News
We now ship to Europe!
Read more here
QNAP TS-669 PRO - 24TB 6-Bay NAS Solution
Quick Code: B945256

Manufacturer: QNAP

Mfr. Part Number: TS-669PRO/24TB

EAN:




£1667.24

£2000.69 inc. VAT

or as little as £45.42 / month using LambdaTek Finance

Learn more

£12.00 Cash Back given if paying by DEBIT card or Bank Transfer -

Learn more




Image accuracy is not guaranteed.
Please do not rely on the image for your purchase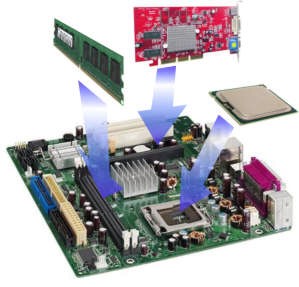 Are you a System Builder?

Assemble your PC and verify component compatability with our FREE online PC Designer Tool!
NOTE: the information below is provided for your convenience only and we cannot guarantee its accuracy. If necessary, please verify with us before purchasing
.
QNAP TS-669 Pro 6 x Total Bays Network Storage Server - 1 x Intel Atom 2.13 GHz - 24 TB HDD - 1 GB RAM - RAID Supported - 7 x USB Ports - Yes



Centralized Storage and File Sharing
Backup Center for Business
NAS, iSCSI/ IP-SAN Storage Combo Solution for Server Virtualization
iSCSI and Virtualization Deployment
Feature-rich All-in-one NAS Applications Private Cloud Storage for Ease of Deployment
Exceptional Performance: 221.8 MB/sec Reading, 220.8 MB/sec Writing
SuperSpeed USB3.0, SATA 6Gb/s Supported
Energy-efficient & Eco-friendly
Modern businesses and workgroups face the challenge of finding a robust storage solution that can scale with the exponential increase in digital content their organization creates. From shared documents, old archived files and large rich media files, through to enterprise databases and core applications data, this challenge will only become more acute. Deploying an appropriate IT environment with a reliable, affordable and expandable storage solution is business critical. The ability to securely store, share and back-up digital assets has become one of the most important tasks for an SMB IT administrator, choosing the right option will significantly enhance business productivity and crucially offer a reliable disaster recovery solution in an age when downtime of any nature impacts profitability.
Customer Feedback
See what our customers have to say about us!
News
Credit terms avaliable to Businesses
Read more here