categories
News
We now ship to Europe!
Read more here
Sandisk K/Cruzer Extreme 64GB Flash Drive
Quick Code: 2596150

Manufacturer: Sandisk

Mfr. Part Number: SDCZ80-064G-X46?KIT

EAN:




This item is no longer available for sale.





Image accuracy is not guaranteed.
Please do not rely on the image for your purchase
NOTE: the information below is provided for your convenience only and we cannot guarantee its accuracy. If necessary, please verify with us before purchasing
.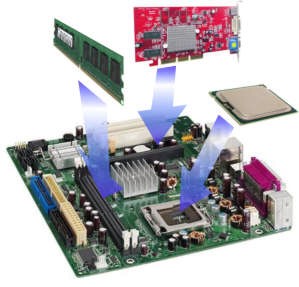 Are you a System Builder?

Assemble your PC and verify component compatability with our FREE online PC Designer Tool!
Sandisk 64GB Extreme, 2 pcs 64GB USB 3.0 Black USB flash drive64GB Extreme, USB 3.0 Flash Drive, 2 pcs
Product description: The SanDisk Extreme USB Flash Drive packs unparalleled transfer speeds and generous capacity into a pocket-sized package. Boasting data transfer rates up to 190MB/s, this USB flash drive can transfer files up to ten times faster than an ordinary USB 2.0 flash drive. And with up to 64GB of storage capacity, the drive can accommodate all your important personal files and documents.

- Exceptional file transfer speeds up to 190MB/s.
- Drives up to 64GB can hold your most important data.
- Password protection with SanDisk® SecureAccess™ Software.
- Includes 2GB of online backup via YuuWaa cloud storage.
- USB 3.0 enabled for super-fast transfer speeds.

High-Performance USB Drive Transfers Files in Seconds
Outfitted with SanDisk's latest flash memory technology, the SanDisk Extreme 3.0 USB Flash Drive dramatically reduces the time you'll spend waiting for files to transfer. Fully enabled for USB 3.0 ports, the drive can achieve transfer speeds of up to 190MB/s, which means even the largest files will transfer in seconds. You'll be able to move and store HD videos, high-resolution photos, and other bulky files in an instant.

Generous Capacities Accommodate Large Files
Available in capacities up to 64GB, the SanDisk Extreme 3.0 USB Flash Drive can accommodate your personal and multimedia files. Use it to store and transfer HD videos, songs, scanned documents, and whatever else you need to carry.

Stylish, Portable Design
Featuring a sleek black color scheme, the SanDisk Extreme USB Flash Drive is as stylish as it is functional. Thanks to the drive's compact, slim design, you can easily slip it into a pocket or handbag.

No Additional Drivers Required
The SanDisk Extreme USB flash drive completes its driver install in a flash, so you can start transferring and backing up files right away. To transfer data, simply drag files into the flash drive's folder.

Password Protection with SanDisk SecureAccess Software
The SanDisk Extreme 3.0 USB flash drive comes with the exclusive SanDisk SecureAccess software, which lets you configure a password-protected private folder on your SanDisk USB flash drive. Your files will be secured with 128-bit AES encryption to help keep them confidential.

Includes Access to Cloud Storage from YuuWaa
The SanDisk Extreme 3.0 USB flash drive comes with included access to YuuWaa, a cloud storage service that offers 2GB of free online backup. Featuring a simple drag-and-drop interface, YuuWaa makes it easy to store and back up your USB flash drive's files onto a secure online server to access anytime, anywhere, from any web browser.

Warranty
The SanDisk Extreme USB Flash Drive is backed by a lifetime limited warranty
shopping Cart
0.00
Total in cart:
0.00
Delivery:
0.00
Total ex.VAT:
News
LambdaTek win the Queen's Award for Enterprise