categories
News
We now ship to Europe!
Read more here
StarTech.com ESATA USB SATA HDD ENCLOSURE
Quick Code: B231619

Manufacturer: StarTech.com

Mfr. Part Number: SAT3510BUEGB

EAN: 0065030834827




This item is no longer available for sale.





Image accuracy is not guaranteed.
Please do not rely on the image for your purchase
NOTE: the information below is provided for your convenience only and we cannot guarantee its accuracy. If necessary, please verify with us before purchasing
.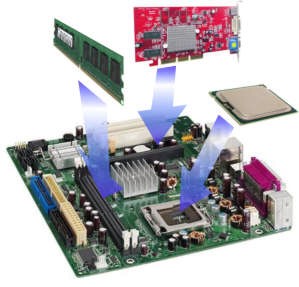 Are you a System Builder?

Assemble your PC and verify component compatability with our FREE online PC Designer Tool!
StarTech.com SAT3510BUEGB storage enclosure8.89 cm (3.5 ") Black eSATA USB Trayless SATA External Hard Drive Enclosure
This eSATA/USB Removable SATA HD Enclosure features a convenient trayless design that eliminates having to mount the hard drive in the enclosure, making it easier to access data on the fly.

Simply insert any 3.5in SATA II (SATA /300) or SATA (SATA /150) hard drive (up to 2 TB capacity) into the enclosure, close the panel door and connect the enclosure to the computer through either eSATA (external SATA) or USB. To remove the hard drive from the enclosure, simply open the panel door and pull the SATA hard drive out.

Because the SAT3510BUEGB drive enclosure can be connected to a host computer through either eSATA or USB, you can rely on efficient data transfer speeds (up to 3Gbps for eSATA, 480Mbps for USB 2.0) and quick connectivity. The enclosure is constructed to provide a durable housing for inserted drives to prevent physical damage to the drives while in transit, and features lockable front door access for added data security.

To ensure a cool operating environment, the SATA HDD enclosure provides a built-in 40mm fan that re-distributes the heat build-up generated as a result of typical hard drive operation - which is especially important for large volume storage (750GB to 2TB hard drives), and faster spinning drives (i.e. 7200 RPM), as it can help optimize drive operability and in turn preserve stored data integrity.
shopping Cart
0.00
Total in cart:
0.00
Delivery:
0.00
Total ex.VAT:
News
LambdaTek win the Queen's Award for Enterprise