categories
News
We now ship to Europe!
Read more here
Toshiba TOSH 250GB 2.5 7200RPM SATA 3YR 24/7 50% D.CYCLE - ANTI RVS
Quick Code: B674320

Manufacturer: Toshiba

Mfr. Part Number: MK2561GSYB

EAN: 5051868531453




This item is no longer available for sale.





Image accuracy is not guaranteed.
Please do not rely on the image for your purchase
NOTE: the information below is provided for your convenience only and we cannot guarantee its accuracy. If necessary, please verify with us before purchasing
.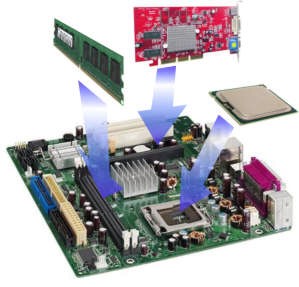 Are you a System Builder?

Assemble your PC and verify component compatability with our FREE online PC Designer Tool!
Toshiba MK2561GSYB hard disk driveMK2561GSYB - 250GB, 6.35 cm (2.5 ") SATA, 3.0 Gbit/s, 7200 rpm, 16 MB buffer, 110g
The MKxx61GSYB, is a high durability (HD) 2.5" HDD, which has up to 500GB capacity and is especially designed for applications with a high duty cycle such as routers, switches, surveillance cameras, industrial PCs, and robotics. These appliances require constant operation and a more intensive read and write load. The new HD drive delivers 24x7 operation support at a 50 per cent duty cycle. The new series builds on the MKxx61GSY platform to extend the benefits of small form factor technology into industrial and enterprise applications. Furthermore, the MKxx61GSYB features an improved rotational vibration performance through vibration sensors which ensure less error corrections on the drive thus unrivalled availability and performance - particularly in systems with more than one operating drive. With a rotational speed of 7200 rpm and a fast media transfer rate of up to 1,223 Mb/s, the 500GB MKxx61GSYB consumes only 0.00016W/GB and operates at a lower temperature, reducing the environmental impact. In line with Toshiba's commitment, all drives are fully compliant with RoHS regulation and halogen-free.
shopping Cart
0.00
Total in cart:
0.00
Delivery:
0.00
Total ex.VAT:
News
LambdaTek win the Queen's Award for Enterprise