categories
News
We now ship to Europe!
Read more here
Toshiba 2TB SATA NL 3.5" 7200rpm
Quick Code: B669821

Manufacturer: Toshiba

Mfr. Part Number: MK2002TSKB

EAN:




This item is no longer available for sale.





Image accuracy is not guaranteed.
Please do not rely on the image for your purchase
NOTE: the information below is provided for your convenience only and we cannot guarantee its accuracy. If necessary, please verify with us before purchasing
.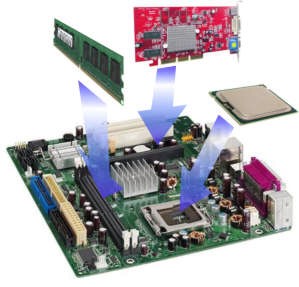 Are you a System Builder?

Assemble your PC and verify component compatability with our FREE online PC Designer Tool!
Toshiba 2TB 3.5" SATA2TB 3.5" SATA, 7200 rpm, 64 MB Cache, 3 Gbit/s, 12V/2.4 A, 800 g, Silver
The Toshiba MKx001TRKB and MKx002TSKB series hard disk drives (HDDs) feature high storage capacities, enterprise-class reliability, enhanced power condition state technology, and performance efficiencies which are critical to business operations.
With a top storage capacity of 2TB*, the Toshiba MKx001TRKB and MKx002TSKB HDDs utilize a traditional 3.5-inch form factor, enabling system builders to leverage 3.5-inch based storage chassis. The high-capacity, cost-effective models feature 7,200 RPM spin speed and leading-edge 6Gb/sec Serial Attached SCSI (SAS) and 3Gb/sec Serial ATA (SATA) interfaces.
Both series leverage the expertise and history of Toshiba in enterprise-class storage and offer similar features as traditional enterprise-class drives including 24 x 7 operation, Error Correction (ECC), Rotational Vibration (RV) technology for multi-drive systems, 1.2 million hours MTBF, and a 5-year warranty.
The MKx001TRKB and MKx002TSKB series HDDs are designed to support enterprise applications where reliability, high capacity, and performance are required. Specific applications include SAN, NAS, DAS, cloud storage, data centers, entry level servers and tiered storage system architecture.
shopping Cart
0.00
Total in cart:
0.00
Delivery:
0.00
Total ex.VAT:
News
LambdaTek win the Queen's Award for Enterprise