categories
News
We now ship to Europe!
Read more here
Supermicro MBD-X8DT3-LN4F-O

(Supermicro X8DT3-LN4F)
Quick Code: B671322

Manufacturer: Supermicro

Mfr. Part Number: MBD-X8DT3-LN4F-O

EAN:




£353.67

£424.40 inc. VAT

£2.55 Cash Back given if paying by DEBIT card or Bank Transfer -

Learn more




Image accuracy is not guaranteed.
Please do not rely on the image for your purchase
NOTE: the information below is provided for your convenience only and we cannot guarantee its accuracy. If necessary, please verify with us before purchasing
.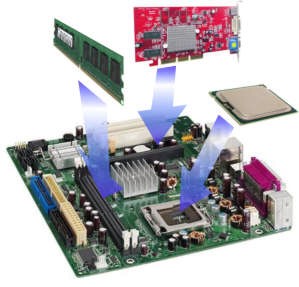 Are you a System Builder?

Assemble your PC and verify component compatability with our FREE online PC Designer Tool!
Supermicro MBD-X8DT3-LN4F-OMBD-X8DT3-LN4F-O Standard Retail Pack
Major Benefits from our in-house Design Superiority

Supermicro motherboard advantages:

- 17 Years of technology-advanced Motherboard Design
- Consistent top-quality Production Expertise
- Extensive Range of Xeon, Core, Atom, Pentium Serverboards Available
- Competitive Price/Performance Ratio
- High Performance PD Boards Supporting the Latest Hardware
- Standard Form Factors offer Feature - rich Support

These competitive advantages help Supermicro maintain its design leadership in providing state-of-the-art motherboards for a wide range of applications. Always a step ahead of the competition, Supermicro is consistently first-to-market in delivering high-performance technology support. Offering the most extensive serverboard selection in the industry at competitive prices, Supermicro boards are quality-built to maximize customer satisfaction.

In addition, Supermicro also offers high-performance Embedded motherboards which offer product life cycle of up to 7 years.
shopping Cart
0.00
Total in cart:
0.00
Delivery:
0.00
Total ex.VAT:
News
LambdaTek win the Queen's Award for Enterprise