categories
News
We now ship to Europe!
Read more here
LSI LSI20320-R-B-F Single Channel Ultra320 SCSI RAID Controller

(LSI LSI20320-R-B-F U320 SCSI RAID)
Quick Code: B241314

Manufacturer: LSI

Mfr. Part Number: LSI20320-R-B-F

EAN: 0830343006045




£131.57

£157.88 inc. VAT

£0.95 Cash Back given if paying by DEBIT card or Bank Transfer -

Learn more




Image accuracy is not guaranteed.
Please do not rely on the image for your purchase
NOTE: the information below is provided for your convenience only and we cannot guarantee its accuracy. If necessary, please verify with us before purchasing
.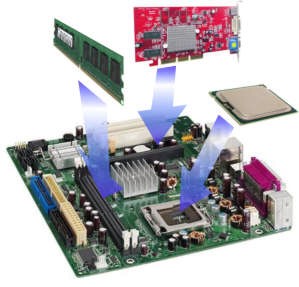 Are you a System Builder?

Assemble your PC and verify component compatability with our FREE online PC Designer Tool!
LSI LSI20320-R-B-F Single Channel Ultra320 SCSI RAID ControllerLSI Logic LSI20320-R-B-F Single Channel Ultra320 SCSI RAID Controller, 320 MB/s data transfer rates
The LSI20320-R Ultra320 SCSI single-channel host adapter is ideal for increasing storage performance within servers and high-performance workstations. With 320MB/s throughput and capability of up to 50,000 I/Os per second, this adapter is ideal for quickly moving large amounts of data. Designed to provide a dedicated connection to Ultra320 disk drives or storage enclosures, the LSI20320-R delivers sensational performance.

This card also provides for increased reliability and performance with on-board Integrated RAID [0 (striping), 1(mirroring), and 1E (enhanced mirroring)]. LSI Integrated RAID is hardware-based and operating system independent, resulting in exceptional performance without requiring special drivers.

Features

- Supports a single RAID volume RAID 0, 1, 1E, or 10E
- Ultra320 SCSI, PCI-X 133MHz
- 320 MB/s data transfer rates
- MD2 form factor, low profile bracket available upon request
- Fusion-MPT architecture featuring 50,000 I/Os per second
- Connects up to 15 internal/external connects such as JBOD, RAID, hard disk drives
- Supports all major operating systems
- Supports Sun and Intel based systems
shopping Cart
0.00
Total in cart:
0.00
Delivery:
0.00
Total ex.VAT:
News
LambdaTek win the Queen's Award for Enterprise