categories
News
We now ship to Europe!
Read more here
ID TECH MINIMAG MSR 1&2&3 TTL BEIGE - IN
Quick Code: B457878

Manufacturer: ID TECH

Mfr. Part Number: IDT3301-33

EAN:




This item is no longer available for sale.





Image accuracy is not guaranteed.
Please do not rely on the image for your purchase
NOTE: the information below is provided for your convenience only and we cannot guarantee its accuracy. If necessary, please verify with us before purchasing
.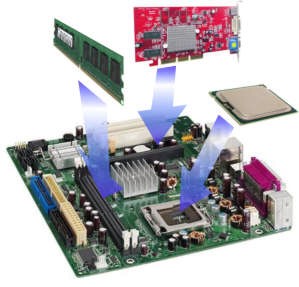 Are you a System Builder?

Assemble your PC and verify component compatability with our FREE online PC Designer Tool!
ID TECH MiniMagBi-Directional, 1000000 Passes, 3 - 60 inch/s, TTL, 6ft Cable, 4.6 oz, Beige
The MiniMagTM compact magnetic stripe reader can read 1, 2, or 3 tracks of magnetic stripe information. Power, when the MiniMag is connected to the host via a decoder box, is obtained from the decoder box. Operating current is 4mA maximum for a 3-track configuration.

The electronics are based on ASIC technology designed for use with magnetic stripe cards encoded with F2F, ANSI, and ISO-conforming data. The MiniMag reliably processes data encoded within ANSI and ISO standards, on both high and low coercivity magnetic media. The circuit is designed to read cards demagnetized down to 30% or 40% of ISO and ANSI signal levels, on tracks 1/3 or 2 respectively. These reading characteristics are designed to insure that the MiniMag will reliably read 'real world' cards.

In order to insure reliable reading under varying conditions, the MiniMag will reliably read magnetic media at speeds from 3 inches per second (IPS) to 60 IPS with typical accelerations. The output signals consist of a DATA and CLOCK for each encoded track. The electronics operate from 2.6VDC to 5.5VDC.

A CARD PRESENT signal is provided to alert the host when magnetic media is passed through the reader. It is activated after magnetic pulses have been detected and stays valid until after the last pulse is read. Media may be read bi-directionally without any pre-conditioning of the electronics, although the host system must employ enough data storage to ensure it can properly recognize the decoded bit sequence.
shopping Cart
0.00
Total in cart:
0.00
Delivery:
0.00
Total ex.VAT:
News
LambdaTek win the Queen's Award for Enterprise