categories
News
We now ship to Europe!
Read more here
D-Link Chassi 16slot Media conv 19"

(D-Link DMC-1000 19" rack-mount Media Converter Chassis. Houses up to 16 DMC media converter modules)
Quick Code: 732462

Manufacturer: D-Link

Mfr. Part Number: DMC-1000

EAN:




£258.35

£310.02 inc. VAT

£1.86 Cash Back given if paying by DEBIT card or Bank Transfer -

Learn more




Image accuracy is not guaranteed.
Please do not rely on the image for your purchase
NOTE: the information below is provided for your convenience only and we cannot guarantee its accuracy. If necessary, please verify with us before purchasing
.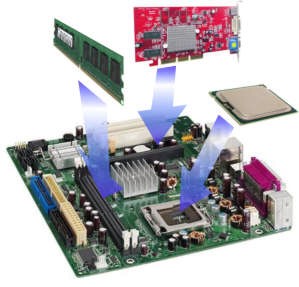 Are you a System Builder?

Assemble your PC and verify component compatability with our FREE online PC Designer Tool!
D-Link Chassi 16slot Media conv 19"Chassis System for DMC Series Media Converters
This 16-slot chassis can hold up to 16 media converters. The chassis provides 19-inch standard rack-mount housing for the media converters, the power necessary for the media converters, plus optional redundant power supplies and SNMP/web-based network management.

In simple configuration, you can start with single media converters, each equipped with its own metal case housing and AC power adapter. When your network requirements grow, you can mount this chassis in your equipment rack and install your media converters in the slots provided for by the chassis. You will remove the metal cases of the individual media converters, and insert their PC boards into the chassis slots.

Installation of the chassis in an equipment rack together with the network devices for which they provide media conversion. This provides for space saving, and the cabling will look neat.

The chassis comes with its a single universal power supply. For maximum power availability, an optional redundant power supply is available for installation in chassis.



The following media conversion solutions are available:

- Fast Ethernet twisted-pair to Fast Ethernet 100BASE-FX fiber (single-mode and multi-mode) - Fast Ethernet 100BASE-FX fiber multi-mode to single-mode

For fiber cables, MT-RJ and SC types of connectors are supported.
shopping Cart
0.00
Total in cart:
0.00
Delivery:
0.00
Total ex.VAT:
News
LambdaTek win the Queen's Award for Enterprise