categories
News
We now ship to Europe!
Read more here
Microsoft Visio 2013, Sngl, STD, OLP, C

(VISIO STANDARD 2013LICENSE LEVEL C)
Quick Code: B1563220

Manufacturer: Microsoft

Mfr. Part Number: D86-05300

EAN:




£188.03

£225.64 inc. VAT

£1.35 Cash Back given if paying by DEBIT card or Bank Transfer -

Learn more




Image accuracy is not guaranteed.
Please do not rely on the image for your purchase
NOTE: the information below is provided for your convenience only and we cannot guarantee its accuracy. If necessary, please verify with us before purchasing
.
Microsoft Visio 2013, Sngl, STD, OLP, CVisio 2013, Sngl, STD, OLP, C
shopping Cart
0.00
Total in cart:
0.00
Delivery:
0.00
Total ex.VAT:
News
LambdaTek win the Queen's Award for Enterprise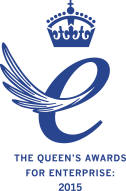 Read more here