categories
News
We now ship to Europe!
Read more here
Crucial 256MB DDR1-333 100pin Non ECC
Quick Code: B367095

Manufacturer: Crucial

Mfr. Part Number: CT6432P335

EAN: 0649528728418




This item is no longer available for sale.





Image accuracy is not guaranteed.
Please do not rely on the image for your purchase
NOTE: the information below is provided for your convenience only and we cannot guarantee its accuracy. If necessary, please verify with us before purchasing
.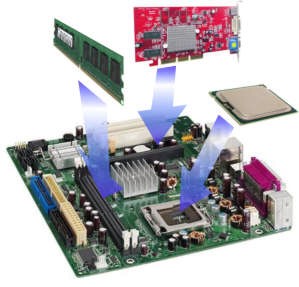 Are you a System Builder?

Assemble your PC and verify component compatability with our FREE online PC Designer Tool!
Crucial 256MB DDR PC2700 memory module 0.25GB DDR 333MHz memory module256MB, 100-pin DIMM, DDR PC2700 memory module
A dual inline memory module (DIMM) consists of a number of memory components (usually black) that are attached to a printed circuit board (usually green). The gold pins on the bottom of the DIMM provide a connection between the module and a socket on a larger printed circuit board. The pins on the front and back of a DIMM are not connected.

100-pin DIMMs are commonly found in printers. The number of black components on a 100-pin DIMM can vary, but it always has 50 pins on the front and 50 pins on the back, for a total of 100. 100-pin DIMMs are approximately 3.5 inches long and 1.25 inches high, though the heights can vary. They have two small notches within the row of pins along the bottom of the module.
shopping Cart
0.00
Total in cart:
0.00
Delivery:
0.00
Total ex.VAT:
News
LambdaTek win the Queen's Award for Enterprise