categories
News
We now ship to Europe!
Read more here
Corsair CMX8GX3M2A1333C9 8GB DDR3 1333MHz memory module
(Corsair XMS3 8GB
(2x4GB) DDR3 PC3-10666C9 1333MHz Dual Channel Kit
(CMX8GX3M2A1333C9))
Quick Code: 2004706

Manufacturer: Corsair

Mfr. Part Number: CMX8GX3M2A1333C9

EAN: 0843591008693




£49.31

£59.17 inc. VAT

Cash Back given if paying by DEBIT card or Bank Transfer -

Learn more




Image accuracy is not guaranteed.
Please do not rely on the image for your purchase
NOTE: the information below is provided for your convenience only and we cannot guarantee its accuracy. If necessary, please verify with us before purchasing
.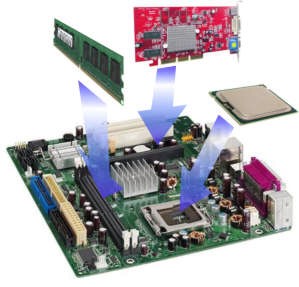 Are you a System Builder?

Assemble your PC and verify component compatability with our FREE online PC Designer Tool!
Corsair CMX8GX3M2A1333C9 8GB DDR3 1333MHz memory modulememory modules, DDR3, 8GB, 1333Mhz, CL9
Performance memory that screams
The world's most powerful CPU's demand the ultimate performance memory. Corsair delivers in spades, with Dual Channel DDR3 memory solutions hand-tailored for Intel Core i5 processors. Whether you are looking for 4GB or 8GB, 1333MHz or 2000Mhz, performance on a budget or the worlds ultimate memory, the Dominator GT, Corsair has got you covered.

Get the most from your System
With Core i5, to maximize your performance potential make sure you have the right DDR3 memory configuration. Corsair recommends two matched 4GB DDR3 memory modules, for a total of 8GB of DDR3 system memory.
shopping Cart
0.00
Total in cart:
0.00
Delivery:
0.00
Total ex.VAT:
News
LambdaTek win the Queen's Award for Enterprise