categories
News
We now ship to Europe!
Read more here
HP 1/8 LTO-4 ULTR1760 SAS ALOADER G2
Quick Code: 1502417

Manufacturer:

Mfr. Part Number: AK377A

EAN:




This item is no longer available for sale.





Image accuracy is not guaranteed.
Please do not rely on the image for your purchase
NOTE: the information below is provided for your convenience only and we cannot guarantee its accuracy. If necessary, please verify with us before purchasing
.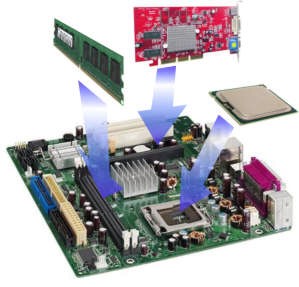 Are you a System Builder?

Assemble your PC and verify component compatability with our FREE online PC Designer Tool!
Hewlett Packard Enterprise AK377AHP 1/8 G2 LTO-4 Ultrium 1760 SAS Tape Autoloader
One LTO-4 Ultrium 1760 SAS drive, 8 slot tape library including bar code reader, right and left removable magazines and web-based remote management; rack-ready; encryption capable

The HP 1/8 G2 Tape Autoloader provides a cost-effective, easy-to-install, unattended backup that is ideal for an entry-level or remote office automated backup solution. The HP 1/8 G2 autoloader combines incredible storage density and tape library features into a compact 1U form factor. Capable of up to 24 TB of compressed capacity in only a 1U form factor, the autoloader is well equipped to offer room for uncertain data growth. Web-based remote management offers the capability to quickly and easily access, configure, monitor, and troubleshoot the autoloader that will reduce dependencies on local IT staff while allowing multiple sites to be supported centrally. Protect confidential business information with native encryption, ensuring that if a tape is lost or stolen your data is protected from unauthorized access. Proactively monitor utilization, operational performance, as well as life and health information for both the drive and media with TapeAssure.

- Exceptional Storage Density.
- Up to 24 TB of compressed capacity in only a 1U form factor using an LTO-5 Ultrium 3000 tape drive.
- Easy to Manage and Use.
- Each autoloader includes one mail slot, two removable 4-slot magazines for bulk loading of media, and a convenient bulk storage unit for moving media offsite. The bar code reader provides faster inventory times and facilitates tracking of media. Access, configure, monitor, and troubleshoot the 1/8 G2 Tape Autoloader with the web-based remote management feature reducing the need for remote office IT staff.
- Full Featured.
- Proactively monitor drive and media utilization, operational performance, life and health information for drive and media with TapeAssure. Offers a high level encryption capability with the HP 1/8 G2 Encryption Kit. The kit is quickly installed into an LTO-5 or LTO-4 Ultrium autoloader and maintains up to 100 encryption keys ensuring data privacy to secure confidential business information for tape cartridges located on or off site. Everything needed is included in the box. The 1/8 G2 includes HP Data Protector Express Basic backup and recovery software.
- Flexible tape technology and interface choices to suit your needs
shopping Cart
0.00
Total in cart:
0.00
Delivery:
0.00
Total ex.VAT:
News
LambdaTek win the Queen's Award for Enterprise