categories
News
We now ship to Europe!
Read more here
Asus Blu-Ray Combo Black OEM Drive - BC-12B1ST

(S-ATA/BD-R: 12x/DVDR: 16x/CD-R: 48x)
Quick Code: B896004

Manufacturer: ASUS

Mfr. Part Number: 90-D8C0350-UB0610

EAN: 4719543416273




This item is no longer available for sale.





Image accuracy is not guaranteed.
Please do not rely on the image for your purchase
NOTE: the information below is provided for your convenience only and we cannot guarantee its accuracy. If necessary, please verify with us before purchasing
.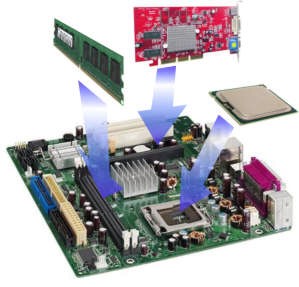 Are you a System Builder?

Assemble your PC and verify component compatability with our FREE online PC Designer Tool!
ASUS BC-12B1STBlu-ray BC-12B1ST, Black
Enter a New Era of High Definition Visuals

ASUS BC-12B1ST is a powerful and energy-saving Blu-ray Disc drive capable of reading from 12X BD format and writing to 16X DVD±R format. With OTS strategy, it assures the best burning quality. BC-12B1ST support Blu-ray 3D entertainment, creating a fantastic 3D world for users.

Magic Cinema Technology

Experience Blu-ray entertainment so true to life
- Eye-popping Blu-ray 3D visual excitement
- Transforming 2D/DVD video content to 3D/HD video easily
- DVD upscaling better cinematic picture quality for maximum visual quality
- Experience crisp audio with lossless pass-through for Dolby Digital EX and DTS-HD (5.1channels)

Superior Burning Innovation

Scenario-based design with persistently perfect disc burning
- Disc encryption doubles security with password control and hidden file functionality.
- Drag-and-burn interface accomplishes entire jobs in three easy steps.
- The best burning quality is assured by OTS Technology.

Green Focus

Protecting the environment starts with green computing
- E-Green engine auto-closes drive applications when not in use, saving power to decrease ultimate CO2 emissions.
shopping Cart
0.00
Total in cart:
0.00
Delivery:
0.00
Total ex.VAT:
News
LambdaTek win the Queen's Award for Enterprise