NOTE: the information below is provided for your convenience only and we cannot guarantee its accuracy. If necessary, please verify with us before purchasing
.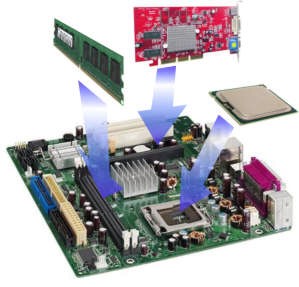 Are you a System Builder?

Assemble your PC and verify component compatability with our FREE online PC Designer Tool!
C2G 0.5m Velocity Mini-Coax F0.5m Velocity Mini-Coax F, 36g, Blue
Ideal for attaching cable boxes, VCRs, MSN® TV or any video source with f-type output connections to any TV with matching f-type input jacks. This cost-effective high-performance cable delivers maximum video quality in a super-thin design that neatly hides between the carpet and baseboard. Low loss 75 Ohm pure copper center conductor wire and foam dielectric ensure optimum picture resolution and color.

A Mylar® foil and braid shield provide a clear, noise-free, vivid picture while protecting against unwanted noise and interference. The fully-moulded connectors attach to an ultra-flexible PVC jacket, provide excellent strain relief, and enable easy installation. Corrosion-resistant, precision-made, 24K gold-plated heavy-duty connectors ensure long-lasting, high-performance connections.