categories
News
We now ship to Europe!
Read more here
Verbatim VB-BRR65JC

(Verbatim 5PK LTH Blu-Ray 25GB 6X BD-R JC)
Quick Code: B685234

Manufacturer: Verbatim

Mfr. Part Number: 43753

EAN: 0023942437536




£9.68

£11.62 inc. VAT

Cash Back given if paying by DEBIT card or Bank Transfer -

Learn more




Image accuracy is not guaranteed.
Please do not rely on the image for your purchase
NOTE: the information below is provided for your convenience only and we cannot guarantee its accuracy. If necessary, please verify with us before purchasing
.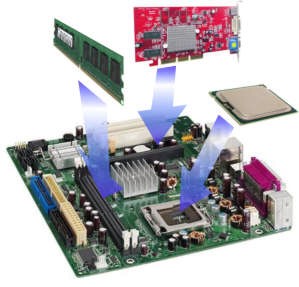 Are you a System Builder?

Assemble your PC and verify component compatability with our FREE online PC Designer Tool!
Verbatim VB-BRR65JCBlu-ray 25GB Jewel Case 5 pcs
The advent of Blu-ray technology has led to the introduction of high capacity storage discs to meet the demand cause by the rapid growth of high definition television (HDTV).

Blu-ray discs get their name from blue laser technology. The shorter wavelength of the laser is the reason it is blue in colour. The blue laser has a wavelength of 405nm compared with the wavelength of 650nm for DVD which utilises red laser technology. The benefit of having a blue laser with a shorter wavelength means it is possible to write smaller data pits and therefore vastly increase the amount of data on the disc.

Blu-ray discs offer 3 to 5 times the storage capacity of a standard recordable DVD disc, enabling the recording, rewriting and playback of high definition video (HD).

For use only in drives or recorders that support 25GB/50GB Blu-ray Discs without cartridge
shopping Cart
0.00
Total in cart:
0.00
Delivery:
0.00
Total ex.VAT:
News
LambdaTek win the Queen's Award for Enterprise