categories
News
We now ship to Europe!
Read more here
Computer Gear 5.0m RJ45/RJ45 UTP CAT5e

(5M Grey RJ45 UTP CAT 5e Stranded Flush Moulded Snagless Network Cable 24AWG)
Quick Code: B674468

Manufacturer: Computer Gear

Mfr. Part Number: 28-0050G

EAN: 5035624000636




£2.98

£3.58 inc. VAT

Cash Back given if paying by DEBIT card or Bank Transfer -

Learn more




Image accuracy is not guaranteed.
Please do not rely on the image for your purchase
NOTE: the information below is provided for your convenience only and we cannot guarantee its accuracy. If necessary, please verify with us before purchasing
.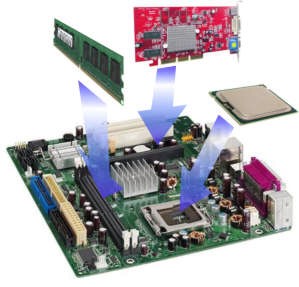 Are you a System Builder?

Assemble your PC and verify component compatability with our FREE online PC Designer Tool!
Computer Gear 5.0m RJ45/RJ45 UTP CAT5e5.0m RJ45/RJ45 UTP CAT5e, grey
RJ45 Network cables connect any network enabled device such as a PC, printer, scanner etc to a network allowing data to flow to and from each device. Digital phone systems can also be run via RJ45 Network cables, a system known as Voice Over IP (VOIP).

- RJ45 CAT 5e: Transfers data at the speed of up to 100 Megabits per second (Mbps), 100mhz frequency
- UTP: Short for unshielded twisted pair consists of two unshielded wires twisted around each other, our CAT 5e cables are 8 core with 4 pairs of twisted wire
- 24AWG: Short for average wire gauge - relates to the thickness of the wires within the cable, the thicker the wires the more room for data to run through the cable. NOTE The thicker the wire the lower the AWG figure.
- Stranded: Stranded conductor form features multiple strands (7 strands within each core) of cable making the overall cable more flexible and easier to bend
- Flush Moulded Boot: Plastic is physically injected into the end of the connector ensuring both the boot and connector are the same size. Creating easier access for multiple network cables to be connected into a patch panel. Our design of boot makes it virtually impossible to break the RJ45 connector from the cable.
- Snagless: Snagless boots offer the clip protection from other cables getting caught underneath the clip and breaking it off. Our snagless design features wings rather than a hood which encases the clip. The advantage of our design means you still have easy access to the clip.
- Snagless Flush Moulded Boots: A major design feature of our cables, creates easier usability and ensures our cables are strong and robust.
- Strain Relief: A flexible moulded panel at the end of the boot protects the internal wires from any undue stresses or strains.
shopping Cart
0.00
Total in cart:
0.00
Delivery:
0.00
Total ex.VAT:
News
LambdaTek win the Queen's Award for Enterprise