categories
News
We now ship to Europe!
Read more here
Imation RDX 500 GB Cartrdige
Quick Code: 1745952

Manufacturer: Imation

Mfr. Part Number: 27127

EAN:




This item is no longer available for sale.





Image accuracy is not guaranteed.
Please do not rely on the image for your purchase
NOTE: the information below is provided for your convenience only and we cannot guarantee its accuracy. If necessary, please verify with us before purchasing
.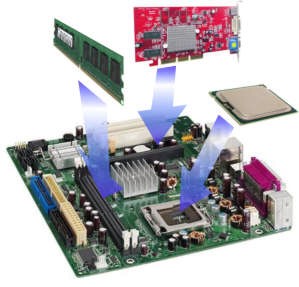 Are you a System Builder?

Assemble your PC and verify component compatability with our FREE online PC Designer Tool!
Imation RDX 500GB 500GB BlackRDX 500GB Cartridge
Imation's RDX® Removable Hard Disk Storage System makes your data backup easier, faster, more reliable and more secure. Its enterprise-class features provide the data protection of large IT data centers, so it can support your company as it grows. All at an affordable price.

The Imation RDX Removable Storage System is designed to protect your business's valuable assets. It uses a rugged, removable disk cartridge and docking station that backs up just like a tape drive. Its speed makes it a smart replacement to 8mm, VXA and DLT performance tapes. In fact, the Imation RDX Storage System is able to back up more than 125GB of data per hour and allows you to access files instantly.

Cartridge capacities range from 80GB to 500GB, making storage options extremely flexible. You'll never run out of storage space, simply add more removable cartridges as your data needs expand. Imation's RDX cartridges are read/write compatible and interchangeable with all RDX, RD1000 hard disk docking stations, including DELL's PowerVault RD1000 systems.
shopping Cart
0.00
Total in cart:
0.00
Delivery:
0.00
Total ex.VAT:
News
LambdaTek win the Queen's Award for Enterprise