categories
News
We now ship to Europe!
Read more here
HGST 4TB 7200RPM SATAIII 64MB - Warranty: 3Y
Quick Code: B1275951

Manufacturer: HGST

Mfr. Part Number: 0S03356

EAN: 0705487188936




This item is no longer available for sale.





Image accuracy is not guaranteed.
Please do not rely on the image for your purchase
NOTE: the information below is provided for your convenience only and we cannot guarantee its accuracy. If necessary, please verify with us before purchasing
.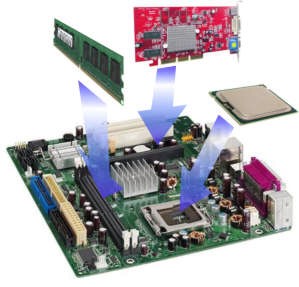 Are you a System Builder?

Assemble your PC and verify component compatability with our FREE online PC Designer Tool!
HGST Deskstar 4TBDeskstar 4TB, 8.89 cm (3.5 ") , SATAIII, 7200rpm, 64MB
The Hitachi Deskstar internal hard drive kit delivers colossal add-on storage and award-winning
performance with an industry-standard interface. Choose either a high-performing 7200 RPM or
low-power CoolSpin models in a standard 3.5-inch desktop form factor. No additional hardware is
required to overcome the 2.2 TB limitations of Windows® systems with 4 TB and 3 TB kits as they ship
with Hitachi GPT Disk Manager.

CoolSpin technology provides excellent power utilization and heat emission, as well as quiet
acoustics.

The Hitachi Deskstar hard drive features a robust mechanical design that exceeds the industry standard
for quality and reliability. Through a patterned ramp load/unload design, the risk of shock damage is
minimized by eliminating direct contact between the heads and disks, reducing wear and heat while
improving the overall drive reliability and power eciency.
shopping Cart
0.00
Total in cart:
0.00
Delivery:
0.00
Total ex.VAT:
News
LambdaTek win the Queen's Award for Enterprise